Hard drives are central storage units that help you to store important information or data. However, there are times when such data may be erased accidentally or delete due to virus infection. If your hard drive is experiencing such a problem, then there is no need to worry. All is not lost because there are certain ways in which you can retrieve your lost data. Computer Fixperts are in the data recovery business in the city of Brisbane and beyond. The following are some of the simplest ways in which you can easily get your data back in your hard drive. They include but not limited to the following:
Different ways
Using data recovery software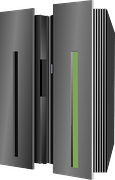 In most cases, computer users may not have data backup programs to recover their lost files in hard drives. In such scenarios, the only way to retrieve your lost data is by using recovery software. There are different types of software available for recovering lost data in hard drives. This means that all you need to do is to choose software that is reliable and cost effective. The primary importance of data recovery software is that it allows you to recover data lost due to virus attack or data that has been permanently been deleted from your hard drives.
Use backup system to recover files
If you really mind about your data, then am pretty sure that you have a data backup. Backup programs help you in recovering lost data in hard drives. All you need to do is to go to backup program and recover your files. However, if using data backup programs on your hard drives in not often your thing, then it is high time you begin choosing backup programs to recover lost or erased data.
Go to recycle bin
If you are an amateur with computers then perhaps you are not aware that when data from your hard drive is deleted, then go to the recycle bin. This means that the easiest way of recovering your data is by going to the recycle bin on your computer programs and simply clicks on restore to recover your files back. This method only works if your data is still in the recycle bin and not permanently deleted. The entire process works within seconds depending on the speed of your computer.
Conditions for Recovering Lost Data in Hard Drives
Recovering data does not only entail getting your lost data. It rather entails examining what really led to data loss in your hard drives. Recovering Lost Data in Hard Drives is only possible when your hard drives are not physically damaged. Computer Fixperts  are one if the best service providers when it comes to data recovery. Besides, it is prudent to note that data recovered may not be in its original state and thus this condition must always be factored in when recovering lost data in hard drives.