Your competitive advantage in sports, first-person shooter (FPS) and racing is largely dependent on your monitor's panel technology, panel size, resolution, pixel response, refresh rate and the nature of video inputs. Choosing the best gaming features improves your odds of success, particularly in first action games.  These features work together to enhance the speed of action, quality of response and the clarity of images.
Important factors to consider
1. Consider the Nature of Panel Technology
Panel technology is a vital determinant of performance in gaming. The most commonly used panel technologies include Vertical Alignment (VA) panels, Twisted Nematic (TN) panels, an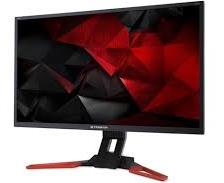 d In-Place Switching (IPS) panels.
The different technologies are known for their unique strengths and shortcomings. The VA panels are often chosen because of their high native contrast ratio and robust colors. IPS panels are preferred because of their all-around color quality, wide viewing angles, and strong gray-scale performance.
Many gaming enthusiasts love the TN panels because of their fast pixel responses and high refresh rates.
2. Choosing the Right Panel Size and Resolution
The best gaming monitor should be ample in size to guarantee an immersive gaming experience. Preferably, the monitor should be a Wide, Quad High-Definition (WQHD) with a 27-inch screen.
The new WQHD models are designed with a maximum resolution of 2,560 by 1,440 pixels, which provide sharper images than many old models. However, choosing a gaming monitor with a widescreen requires sufficient space so that the gaming action is not limited.
Overall, the factors of comfort, speed, and general performance are largely conditioned by the size and resolution of the screen.
3. Regarding Pixel Response and Refresh Rate
An ideal monitor for high-performance gaming should have a fast pixel response and a corresponding high refresh rate. The gray to gray response spec is widely preferred because it has a greater speed of transitioning from one shade of gray to another.
An average gaming monitor is designed with a refresh rate of 60 Hz. This rate is appropriate for a normal gaming experience, but fast moving images may appear somewhat blurry. Gaming experts recommend a refresh rate of 120 Hz, which is appropriate for reducing such blurry images. Besides, such a high rate helps to eliminate screen tearing.